Trade Bitcoin CFDs with the worlds most popular cryptocurrency

No need for a digital wallet
Get the advantages of Bitcoin's high volatility without the need for a digital wallet, no requirement to purchase physical Bitcoins and without the risk of digital currency theft.

Apply leverage for higher returns
Trade up to 10 times more Bitcoin than your initial investment.

Comprehensive client support
Our award-winning support team is here to help 24 hours a day, 5 days a week

GST free
Unlike physical Bitcoin purchases which carry a 10% GST fee, Bitcoin trading comes with a tax exemption (Australian residents only).
Known as a "cryptocurrency", Bitcoin is a form of digital currency. Since it was created in 2009 it has become an increasingly widely accepted form of international currency, used by everyone from governments to small retail outlets. Unlike traditional forms of currency which rely on banks to facilitate transactions, Bitcoin is part of a decentralised online payment network relying on cryptography to pass securely from user to user using Blockchain technology. As a traded currency, Bitcoin works in exactly the same way as any other FX pair.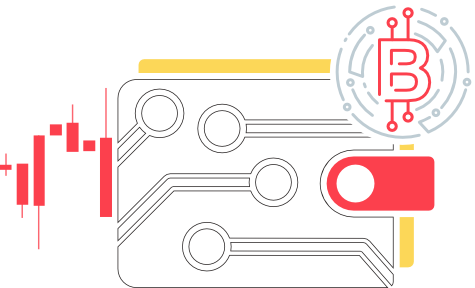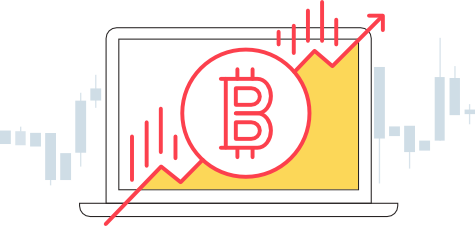 Why trade a cryptocurrency as a CFD?
Because Bitcoin it is not a centralised currency controlled by a single bank or dominated by interbank dealers, the Bitcoin market moves quickly with retail demand and can be subject to significant price swings. And you don't need to own any Bitcoins to profit from it - all you need to do is trade on the price movements, meaning you have the potential to profit from either direction.
Is CFD trading regulated?
When trading a volatile cryptocurrency like Bitcoin as a CFD, it's crucial to choose a reputable and accountable broker for your trades. Help protect your account and reduce your risk by choosing a trusted, respected and fully regulated broker.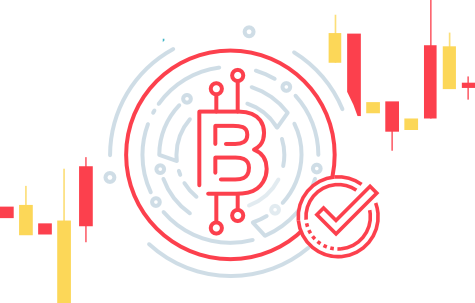 Cryptocurrencies like Bitcoin are extremely volatile and can move or jump in price with no apparent reason due to lack of liquidity and adhoc news. There is little or no fundamental reasoning behind its pricing and as such trading CFDs in Bitcoin pose a significant risk to Retail Clients. While Axi only quotes Bitcoin during the week, it can trade over the weekend, meaning there could be a significant price change between Friday and Monday. It should only therefore be traded by those clients with sufficient experience to understand that they risk losing all their investment, or more, in a short period of time, and only a very small part of their portfolio should be used.
Open your account. Trade your edge.
Start your trading journey with a trusted, regulated, multi-award winning broker
Axi is a registered business name of AxiCorp Financial Services Pty Ltd (AxiCorp), a company incorporated in Australia. AxiCorp (ACN 127 606 348 and NZBN 9429042567608) holds an Australian Financial Services Licence (AFSL number 318232).
Investing in over-the-counter derivatives carries significant risks and is not suitable for all investors. You could lose your initial investment. Investing in does not provide any entitlement, right or obligation to the underlying financial asset.
AxiCorp is authorised to provide general advice only and information is of a general nature only and AxiCorp does not consider your financial objectives or personal circumstances. AxiCorp recommends that you seek independent personal financial advice.
A Product Disclosure Statement (PDS) for our financial products and our Financial Services Guide (FSG) are available at our website. The PDS and FSG are important documents and should be reviewed prior to opening an account with AxiCorp and deciding whether to acquire, hold or dispose of AxiCorp's financial products or services. The information on this website is for Australian and New Zealand residents only.
AxiCorp Financial Services Pty Ltd (DIFC Branch) is registered by the Dubai Financial Services Authority (DFSA) and holds a category 4 license with a 'Retail' endorsement and is not authorized to hold client assets or client money. Therefore the client money rules do not apply to the business currently undertaken by AxiCorp Financial Services Pty Ltd (DIFC Branch).
Get 20% extra trading credit!
Say goodbye to 2020 with 20% more trading credit in your Axi account.
We'll add 20% of your deposit amount into your Axi account as extra trading credit!