Trusted by traders in 100+ countries
A swap-free, no-interest account tailored to Islamic traders
No swaps. No interests.

Our tailored Islamic trading account is ideal for traders who, due to their religious beliefs, are unable to earn or pay interest.
Trust and regulations

Like all our clients, Islamic account holders benefit from our trusted global reputation and the assurance that comes from trading with a licensed and regulated broker.
A world of trading products

With more than 140 trading products to choose from – including FX and CFDs such as commodities, metals and stock indices – you'll always be able to find an opportunity.
Join thousands of traders in 100+ countries who choose Axi to trade the world's top financial products from currencies, commodities to CFDs and Cryptocurrencies
Licensed. Regulated. Trusted by Traders in 100+ countries
Our global brokerage holds financial trading licenses in different parts of the world, meaning you can trade with confidence with Axi.
Low Spreads, Low Commissions, More Value
With ultra-competitive pricing and minimal fees, we charge less to help you trade in global markets.
All Axi clients get access to a comprehensive range of online trading tools making it easier to practice, learn and help make informed trading decisions.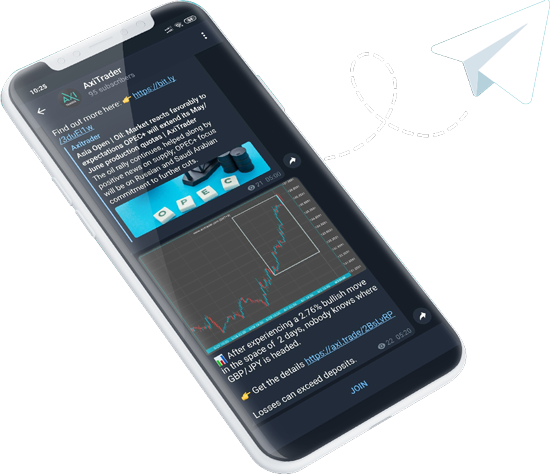 Subscribe and stay tuned for the latest market analysis, educational content and product updates.
Step inside The Trading Circle – an exclusive Live Trading Room for forex traders.
Take on the markets under the guidance of professional traders
Join live chatrooms, share trading ideas and discuss analysis together
Whether you're a beginner or a pro, you will love the community here
Low Spreads, Low Commissions, More Value
With ultra-competitive pricing and minimal fees, we charge less to help you trade in global markets.
Open your account. Trade your edge.
Start your trading journey with a trusted, regulated, multi-award winning broker
AxiCorp Financial Services Pty Ltd (DIFC Branch) is regulated by the Dubai Financial Services Authority (DFSA) and holds a category 4 license with a 'Retail' endorsement and is not authorized to hold client assets or client money. Therefore the client money rules do not apply to the business currently undertaken by AxiCorp Financial Services Pty Ltd (DIFC Branch).
Axi is a brand name of AxiCorp Financial Services Pty Ltd (AxiCorp). AxiCorp (ACN 127 606 348) is authorised and regulated by the Australian Securities & Investments Commission (ASIC) AFSL number 318232.
Investing in over-the-counter derivatives carries significant risks and is not suitable for all investors. You could lose substantially more than your initial investment. When acquiring our derivative products you have no entitlement, right or obligation to the underlying financial asset.
Information contained on this website is of a general nature only. AxiCorp does not consider your financial objectives or personal circumstances. AxiCorp recommends that you seek independent advice.
All services are provided on an execution-only basis and no communication should be construed as a recommendation to buy, hold or sell any of the financial products issued by AxiCorp.
A Product Disclosure Statement (PDS) for our financial products and our Financial Services Guide (FSG) are available at www.axi.com or can be obtained free of charge by calling AxiCorp on 1300 888 936 (+61 2 9965 5830). The PDS and FSG are important documents and should be reviewed prior to deciding whether to acquire, hold or dispose of AxiCorp's financial products.
AxiCorp Financial Services Pty Ltd is an AFMA Member Organisation.